Key overwhelm drivers
Almost 1 in 5 young people have a probable mental health disorder. Children and young people are struggling with a perfect storm of factors including an increasing emphasis on academic attainment, the fallout of the pandemic on their education and family lives, the cost-of-living crisis, and the relentless pressures of social media. These challenges are key drivers of overwhelm and poor mental health. And they aren't going to go away overnight.
When it all gets too much
In 'When it all gets too much: simple overwhelm-busters for the young person's toolkit', Head of Product and Innovation at Thrive, Viv Trask-Hall, introduces you to the scale of the problem, the weight on young shoulders, how to spot the signs of overwhelm and the tools you can share to help.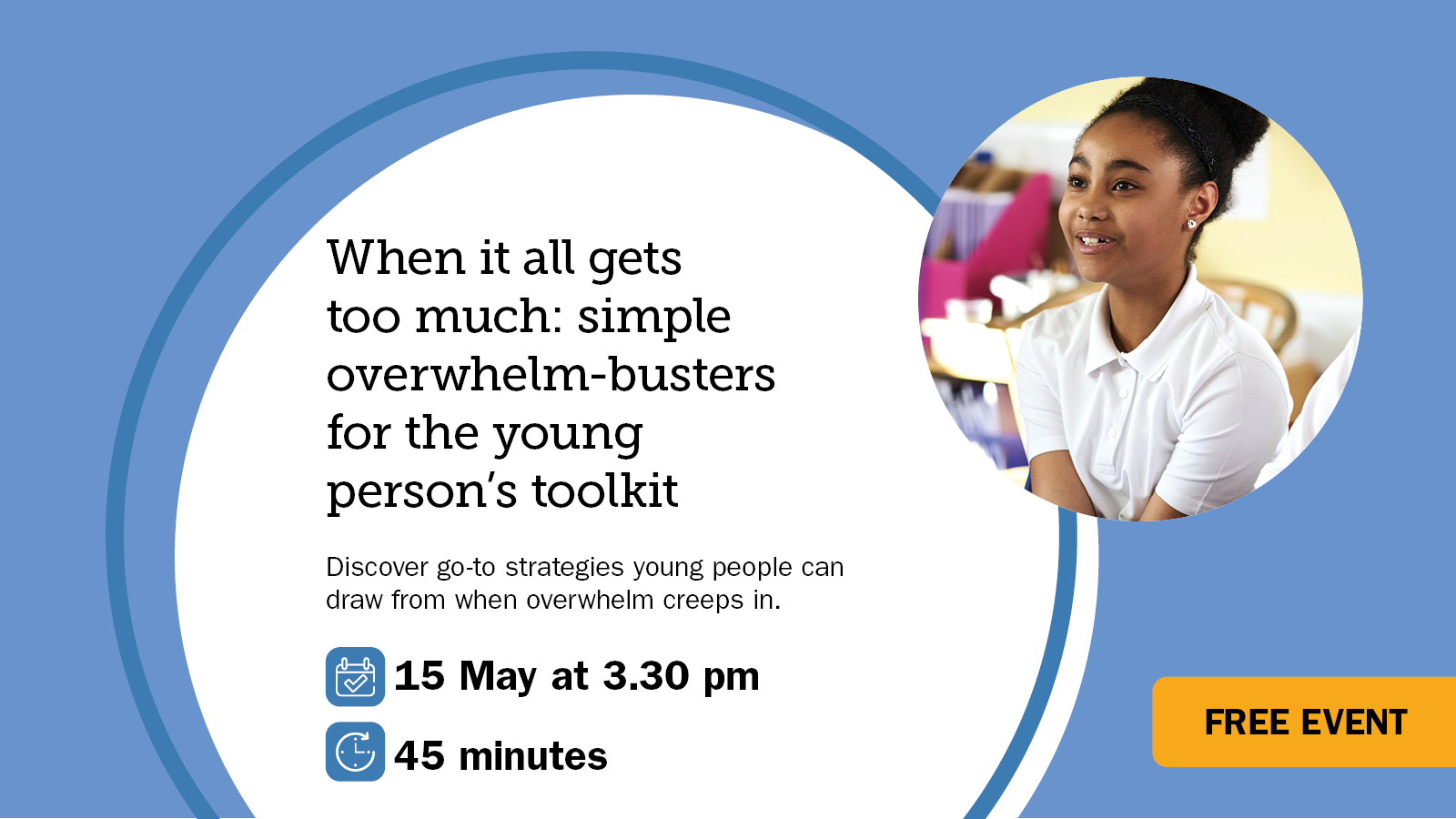 Your key takeaways
If you're ready for insights designed to educate and support, book onto this one-time-only webinar and after 45 minutes you'll be armed with:
An understanding of the stress regulation system and how it impacts on a young person's day.
A clear grasp of what happens to the brain and the body when a young person feels under threat.
Knowledge of how to spot when "it's all too much" for a young person in the classroom.
A valuable toolkit of proven, go-to strategies your pupils can draw from when overwhelm creeps in.
Good to know
"When it all gets too much" is:
Ideal for those working with young people between 7 and 18
Completely free and happening on Zoom
Taking place on Monday 15th May between 3.30pm and 4.15pm
Ready to join the other 50,000 educators receiving insights and strategies to support mental wellbeing? Click the button below to save your seat at this virtual event.