Often the first to spot mental health problems emerging, our teachers need more support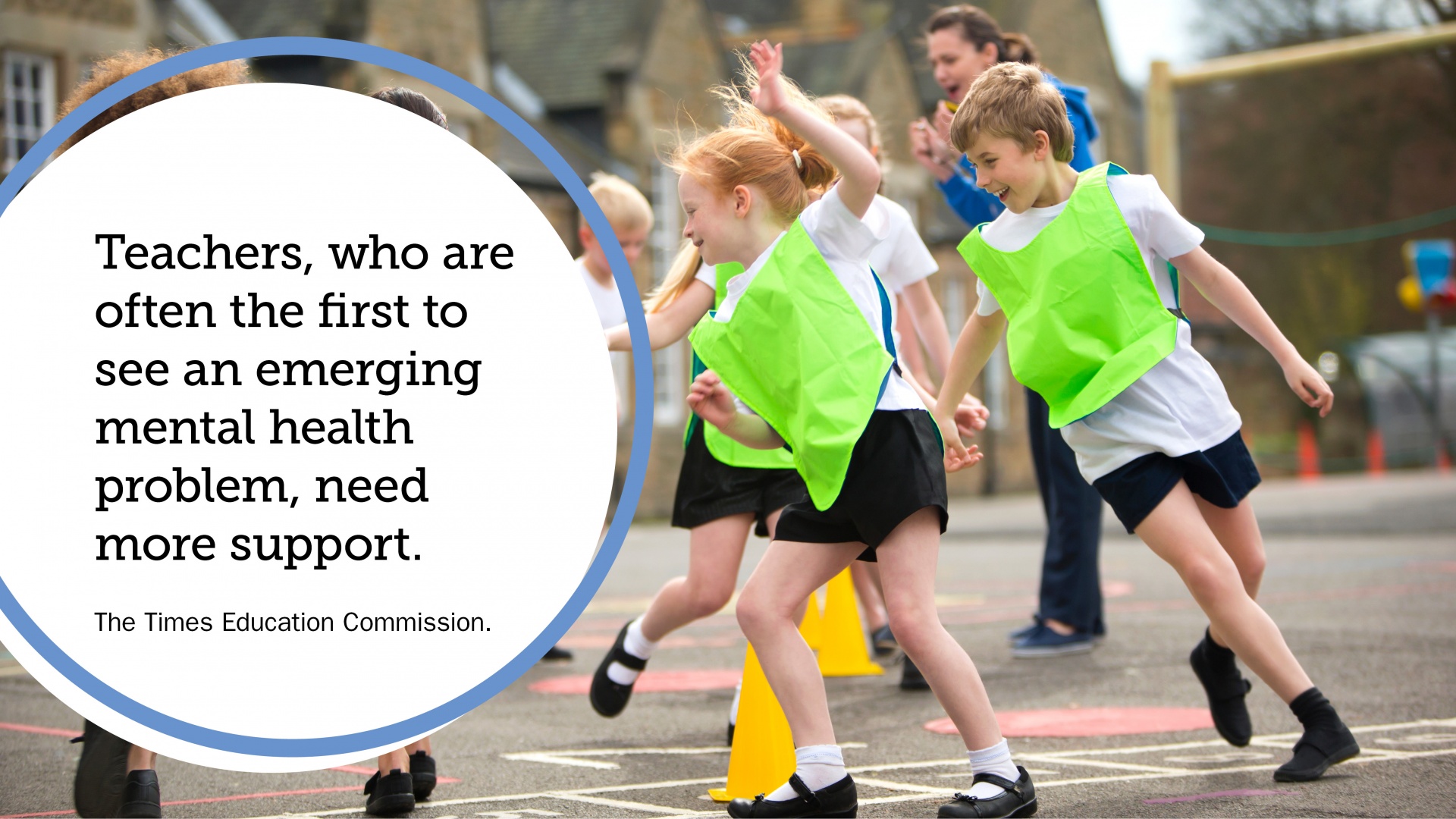 The Thrive Journey for Primary Schools
Thankfully for Olivia Hennessey and Dr Tim Cook, Assistant Headteacher of Perry Wood Primary School and Headteacher of Liskeard Hillfort Primary School respectively, they caught on early to a secret formula: The Thrive Journey for Primary Schools.
This whole-school, preventative approach gives senior leaders and classroom staff the insight needed to spot and respond to pupils' mental health needs with confidence - and in the most appropriate way. It's one of the many reasons Thrive is the wellbeing provider of choice for over 52,000 senior leaders and classroom staff in the UK.
Now Olivia and Tim have:
Children that feel settled and ready to learn
Insight into which children may be at risk of a mental health problem
Age-appropriate action plans to help those needing additional support
Tools and strategies that help to boost teacher job satisfaction and retention
Detailed reports to evidence impact and track progression of groups or individuals
Improved relationships between school and parents/carers
Here's what they both said:
"Thrive is so embedded here. We have an approach to wellbeing that works. We know it's something Ofsted will be looking at in the future and we can show data to evidence the impact it's having on the wellbeing of our children.
We also use Thrive to help staff. We wanted to make sure they felt confident and supported in supporting our pupils. Thrive has helped us to do that."
Olivia Hennessey. Assistant Headteacher, Perry Wood Primary School.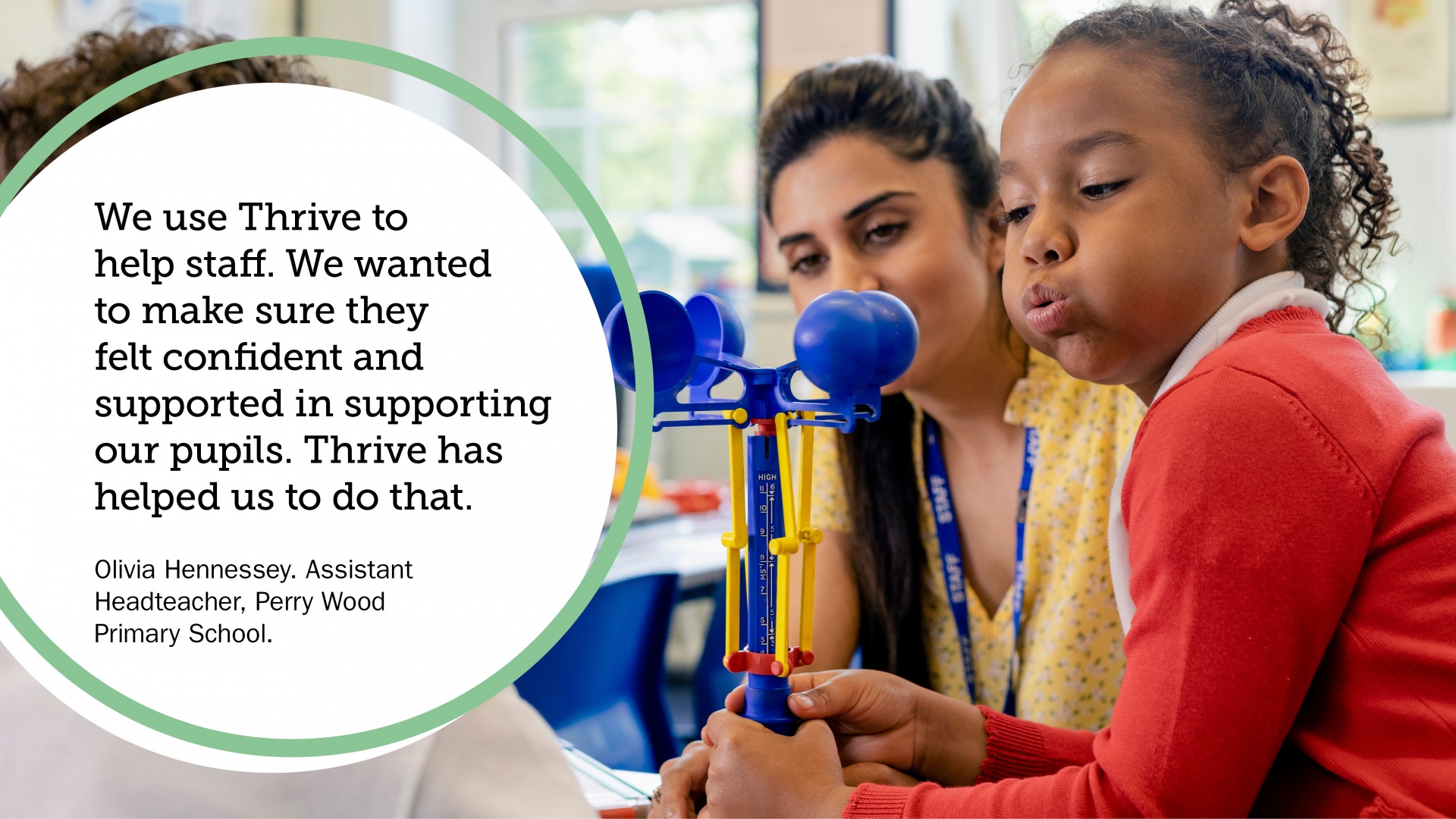 "The school I stepped in to six years ago was 'inadequate'. Thrive has been the foundation for much of our improvement work. It has helped us to create really strong relationships that have changed everything at the school and it has given staff a clear understanding of the neuroscience that underlies a lot of behaviour.
Thrive's principles and practices have helped us to identify individual needs and to respond accordingly so that our children feel settled and ready to learn. We would have been in the mire without it."
Dr Tim Cook. Headteacher, Liskeard Hillfort Primary School.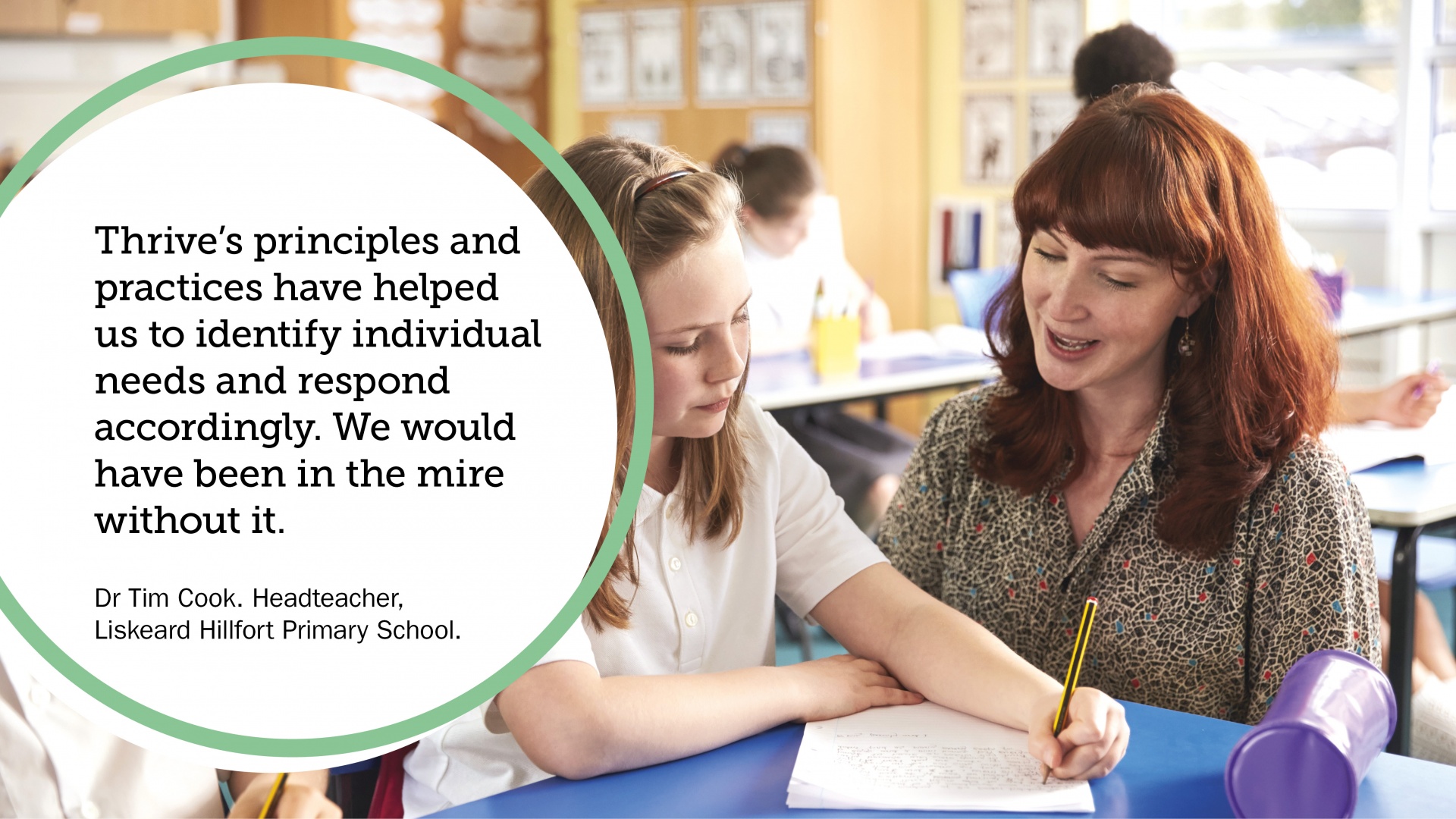 Over to you
The Thrive Journey could enable you to identify individual children's needs and help staff feel confident in supporting them too. And we don't want you to miss out. Starting your journey couldn't be easier. When you're ready to join the 2,600+ other settings providing mental health and wellbeing training to teachers and placing more emphasis on teacher support, schedule a 20-minute Discovery Call with a Relationship Manager by clicking below. We want you to ensure that you're spending your time, energy and funding wisely. These calls allow you to have your questions answered and establish whether or not we're a good fit. Our Relationship Managers won't sell to you, but they will let you know if they think we can help.
Pass it on
Small actions can lead to a big ripple effect. If you enjoyed this post or found it helpful, please consider supporting us in our mission to help every child and young person feel safe, supported and ready to learn by sharing it using the social media buttons below.
Want to join a like-minded community of senior leaders and classroom staff benefitting from insights and strategies to improve attendance, behaviour and attainment? Add your email address below. (It's easy to unsubscribe).