The internet is an amazing resource that offers countless educational opportunities – but it also has a dark side marked by bullying, abuse and graphic content.
'Keeping primary-aged children safe online' will draw on the latest statistics, current affairs, influencers, and feedback from young people so that educators are equipped to feel confident in keeping children safe online.
Issues covered will include: consent; the legal definitions of sexual offenses; peer-on-peer sexual harassment; and how social media and online pornography are influencing young people's attitudes, expectations, body image and mental health.
Delegates will be given information about social media apps popular with young people - which are the riskiest in terms of grooming and bullying - as well as personal safety advice for each platform.
Led by Allison Havey, Co-Founder of The RAP Project and CEO of the RAP Foundation, this will be an invaluable tool to help classroom staff to navigate the complexities of online issues.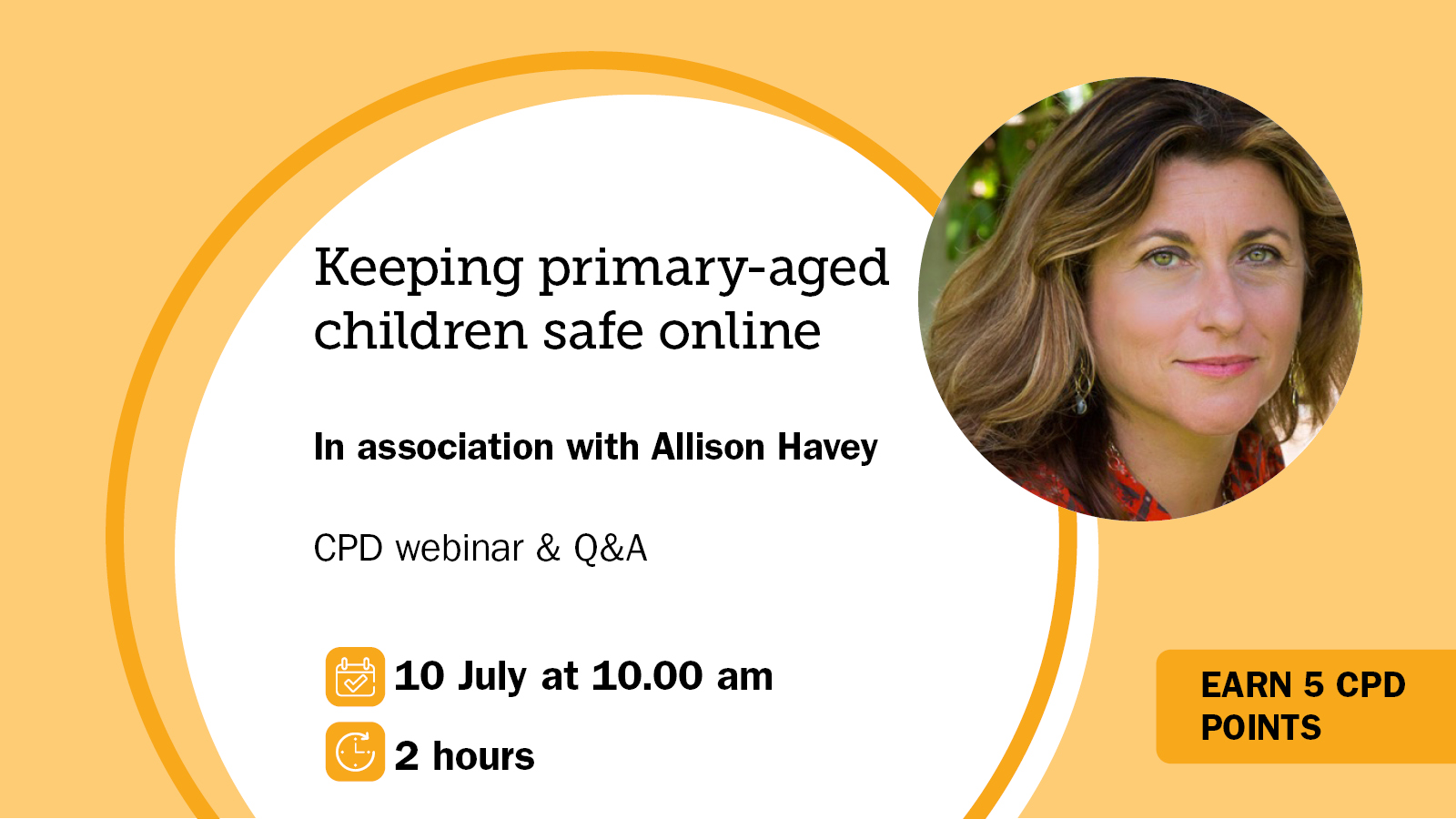 Actionable insights, tips and techniques
If you're ready for insights designed to educate and support, book onto Allison's one-time-only webinar. By the end of the session you'll have:
An understanding of the online pressures that children aged 8-11 are under
Tips and strategies to help mitigate this risks that exist for children accessing online content
Tools to initiate open and age-appropriate conversations around online safety
An awareness of which social media platforms are most popular with children and which are hijacked most frequently for online grooming and cyberbullying
An understanding of the recent Online Safety Bill and the Children's Commissioner for England report on pornography published in January 2023

About the RAP Project
The RAP Project was started in 2012 by co-founders Deana Puccio, the mother of three daughters and a former criminal lawyer, and journalist Allison Havey. Both share a core belief that young people should be taught, in an age-appropriate manner, the laws defining sexual offences, consent, and understand how social media and online pornography are influencing their attitudes, expectations, behaviours, and body image. Having worked as a sex crimes prosecutor in New York, Deana worried that young people were not being educated on the laws defining sexual offences or consent. Combining their legal and journalistic backgrounds, they quickly found that schools and pupils responded positively to the sessions – relieved at finally discussing sensitive issues in a straightforward, mature manner.
In 2019, they founded the RAP Foundation, a charity delivering RAP's tried and tested presentations into state schools and academies on a donation-only basis. They have featured in over 300 schools throughout the UK and abroad.