Rated as Outstanding by Ofsted, Cullompton Pre-School was already using Thrive when Amelia Joyner was appointed as leader. Keen to continue the success of the Approach, Amelia completed her Licensed Practitioner training in 2018.
Read on to discover the activities Amelia uses to build positive relationships with the young children she works with, how Thrive is helping to manage transitions, and how the Approach is embedded across the setting.
An 'outstanding' pre-school
Cullompton Pre-School Leader, Amelia Joyner, completed her Licensed Practitioner training in 2018 and is already seeing the benefits of adopting the Thrive Approach across the whole setting.
The pre-school, based in mid Devon, has an Ofsted rating of Outstanding, with 72 children aged from two to five years old attending. It was recently shortlisted in the Pre-School of the Year category of the Nursery World Awards.
The setting was using Thrive when Amelia was appointed five years ago and she was keen to continue this work and be trained herself.
"Thrive was something I picked up on as soon as I came into the setting. The ethos really supported my own thinking as a result of teacher training and was something I found I had an affinity for," she said.
Building positive relationships
The pre-school has a Thrive room where Amelia spends one-to-one time with children. When Amelia starts working with a child, they do activities together such as colouring in a butterfly, creating a 'storm bottle' and making a handprint. Each child's work is displayed when it is their Thrive time and Amelia also completes the activity herself and displays her own work with the child's to reinforce the connection between them.
Weekly non-contact time helps Amelia to focus on Thrive, with time available to review progress, write lesson plans or talk to parents. Not every child has a Thrive plan in place but the principles of Thrive are embedded across the setting so all children benefit.
"The benefits of Thrive have been huge. We have a really broad range of children in the setting with children from really stable family backgrounds through to children who are in child protection. I find that creating a really special relationship is key to everything. Once we have worked on that trust and being safe that's the beginnings of it all. Once we get this, the children really move forward."
"As I move through my day at pre-school, I often find one of the Thrive children next to me, seeking reassurance from me, using that relationship we have built to refuel emotionally and move on. That works across our setting and we can give that reassurance and the children respond immediately. They can come into our busy setting feeling quite overwhelmed and unsettled and the Thrive Approach is the quickest way to help them move past that."
Managing transitions
The pre-school has found the Thrive Approach particularly beneficial for helping children to manage transitions such as settling into the pre-school itself and eventually moving on to primary school. It is now planning on extending its use of Thrive to all children with English as an additional language to help them progress through the different stages of development and settle quickly.
Embedding a whole setting approach
The Thrive Approach is embedded across the whole setting with lessons and even staff meetings woven through with the key principles of emotional wellbeing and communication. "Everyone feels the value," added Amelia.
Over to you
Used in conjunction with Thrive's training, Thrive-Online is the award-winning profiling and assessment tool that has helped Amelia to build positive relationships with the young children she works with and make their transitions easier to manage. It's supported over 50,000 other educators to improve wellbeing, attendance, behaviour and attainment too. Are you ready to join them? Click here to schedule your free Thrive-Online demo.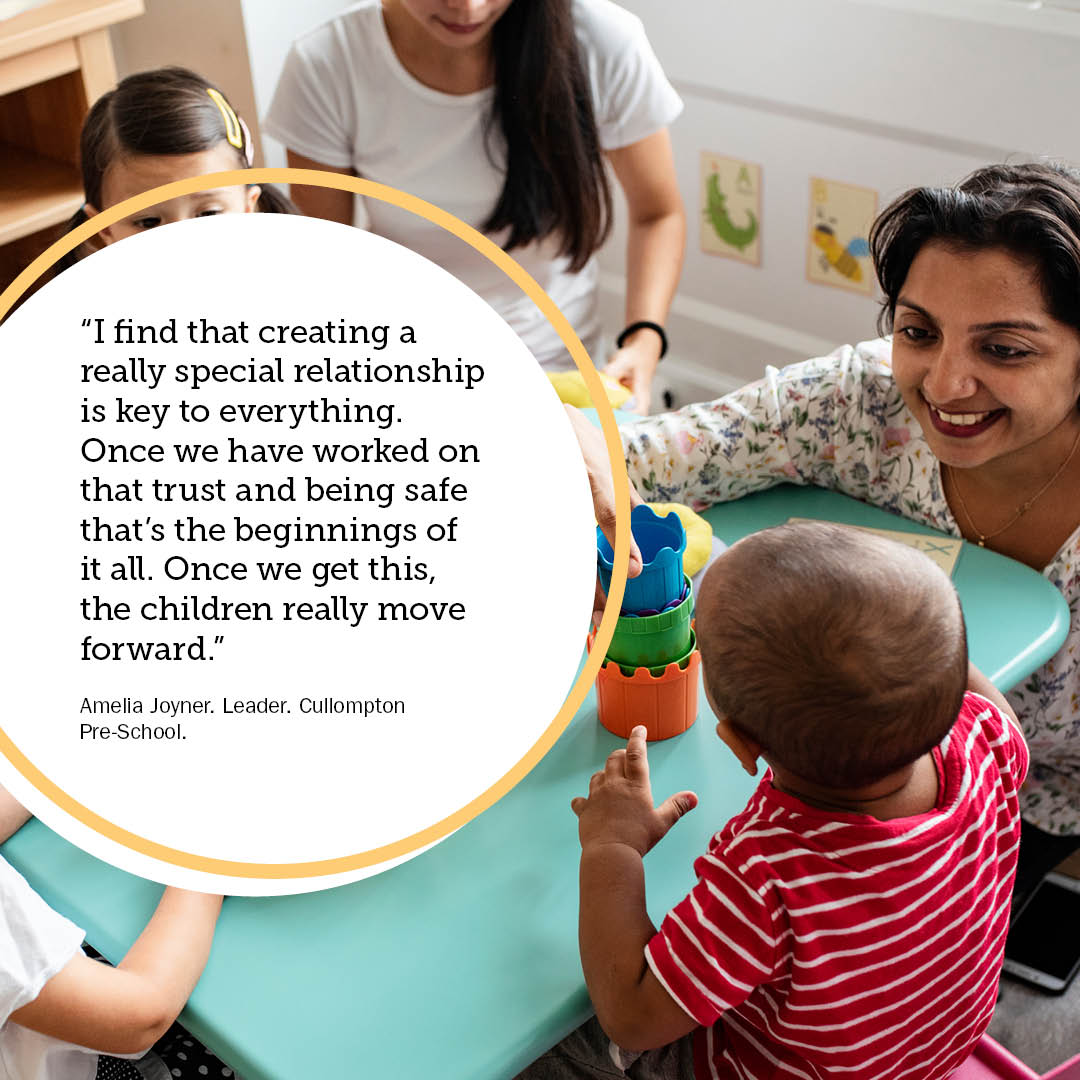 Pass it on
Small actions can lead to a big ripple effect. If you enjoyed this post or found it helpful, please consider supporting us in our mission to help every child and young person feel safe, supported and ready to learn by sharing it using the social media buttons below.
Want to join a like-minded community of senior leaders and classroom staff benefitting from insights and strategies to improve attendance, behaviour and attainment? Add your email address below. (It's easy to unsubscribe).