Often the first to spot mental health problems, secondary school teachers need more support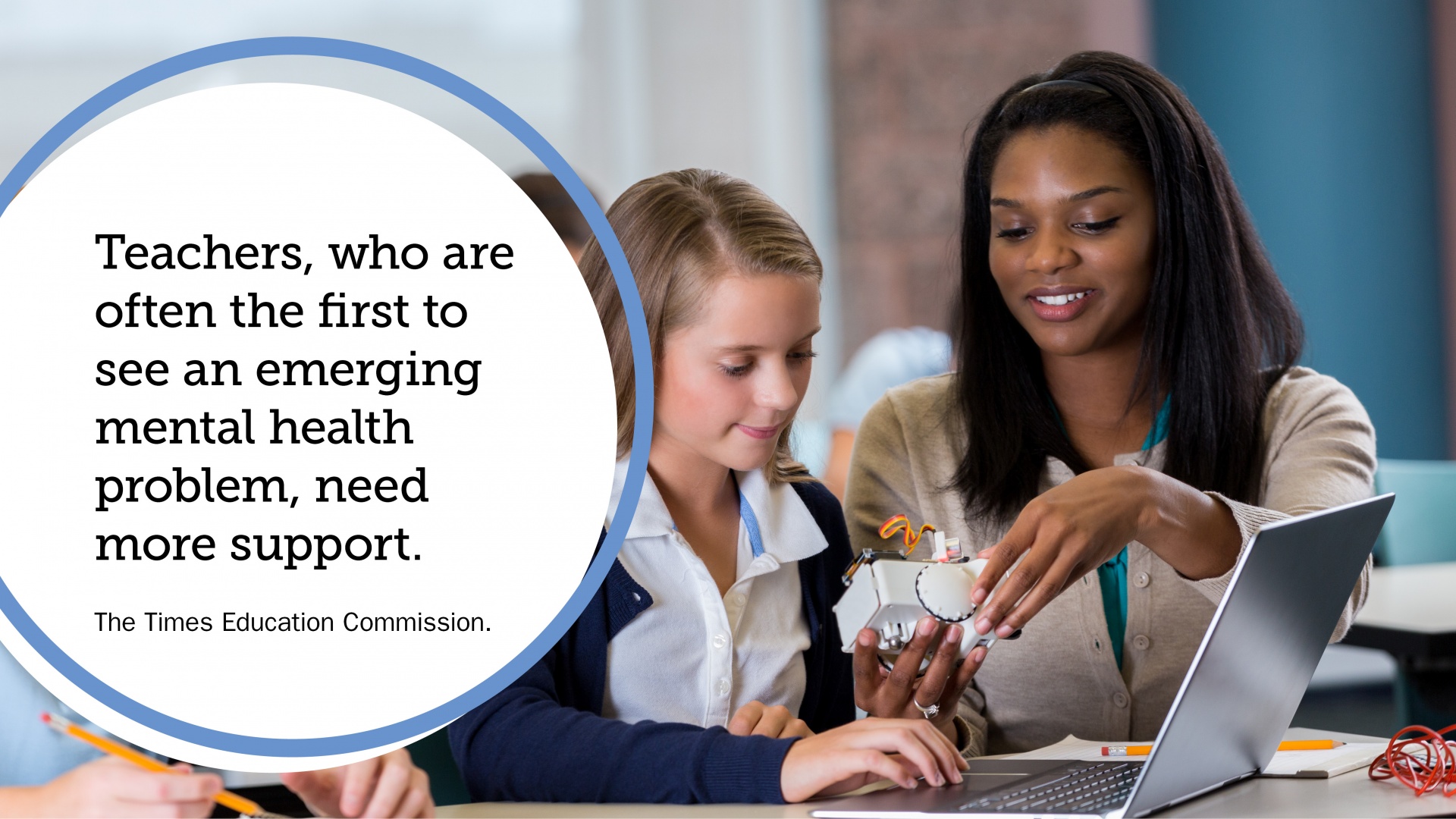 The Thrive Journey for Secondary Schools
Thankfully for Vicki Williams and Samantha Strange from Birmingham's Fortis Academy and Stockton on Tees' Northfields School and Sports College respectively, they caught on early to a secret formula: The Thrive Journey for Secondary Schools.
This whole-school, preventative approach gives senior leaders and classroom staff the insight needed to spot and respond to pupils' mental health needs with confidence - and in the most appropriate way. It's one of the many reasons Thrive is the wellbeing provider of choice for over 52,000 senior leaders and classroom staff in the UK.
Now Vicki and Samantha have:
Young people that feel settled and ready to learn
Insight into which young people may be at risk of a mental health problem
Age-appropriate action plans to help those needing additional support
Tools and strategies that help to boost teacher job satisfaction and retention
Detailed reports to evidence impact and track progression of groups or individuals
Improved relationships between school and parents/carers
Here's what they both said:
"I would advise anyone thinking about starting Thrive training to go for it - for your own mental health and for professional satisfaction. Learning about the Thrive Approach has been revolutionary. The support I got from my Thrive trainer and from other delegates on the Adolescence Licensed Practitioner Training made such a difference. It's changed my professional practice and my personal life for the better."
Samantha Strange. Personalised Learning Centre Manager, Northfields School and Sports College
"Thrive has been life-changing for me on a personal and a professional level. Because of the increased demands of the pandemic on time and mental health, staff have been given the opportunity to receive CPD, with 45 staff already signed up."
Vicki Williams. Teacher, Fortis Academy.
Over to you
The Thrive Journey could help you to change your professional practice and personal life for the better too. And we don't want you to miss out. Starting your journey couldn't be easier. When you're ready to join the 2,600+ other settings providing mental health and wellbeing training to teachers and placing more emphasis on teacher support, schedule a 20-minute Discovery Call with a Relationship Manager by clicking below. We want you to ensure that you're spending your time, energy and funding wisely. These calls allow you to have your questions answered and establish whether or not we're a good fit. Our Relationship Managers won't sell to you, but they will let you know if they think we can help.
Pass it on
Small actions can lead to a big ripple effect. If you enjoyed this post or found it helpful, please consider supporting us in our mission to help every child and young person feel safe, supported and ready to learn by sharing it using the social media buttons below.
Want to join a like-minded community of senior leaders and classroom staff benefitting from insights and strategies to improve attendance, behaviour and attainment? Add your email address below. (It's easy to unsubscribe).