A resource to guide your conversations this week
When a person dies, there are lots of different words that enter our vocabulary. Many of them may be new. Some are complex and difficult for any of us to wrap our heads around.
Taking a moment to help the children or young people in your care to hear and understand these unfamiliar terms in advance of Queen Elizabeth II's funeral on Monday may alleviate a sense of confusion or a fear of the unknown on the day.
From Committal and Catafalque to the significance of the Vigil of the Princes and Lying in State, your resource highlights the meaning of 18 terms and is designed to support and guide your conversations in the classroom this week.
Click on the image below to download the full resource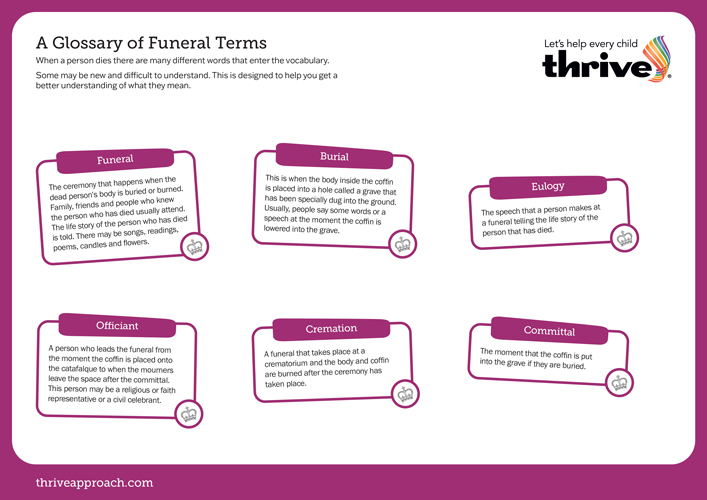 Pass it on
Small actions can lead to a big ripple effect. If you enjoyed this post or found it helpful, please consider supporting us in our mission to help every child and young person feel safe, supported and ready to learn by sharing it using the social media buttons below.
Want to join a like-minded community of senior leaders and classroom staff benefitting from insights and strategies to improve attendance, behaviour and attainment? Add your email address below. (It's easy to unsubscribe).