"Wellbeing must be central to how we teach our children if we want them to thrive - academically or otherwise."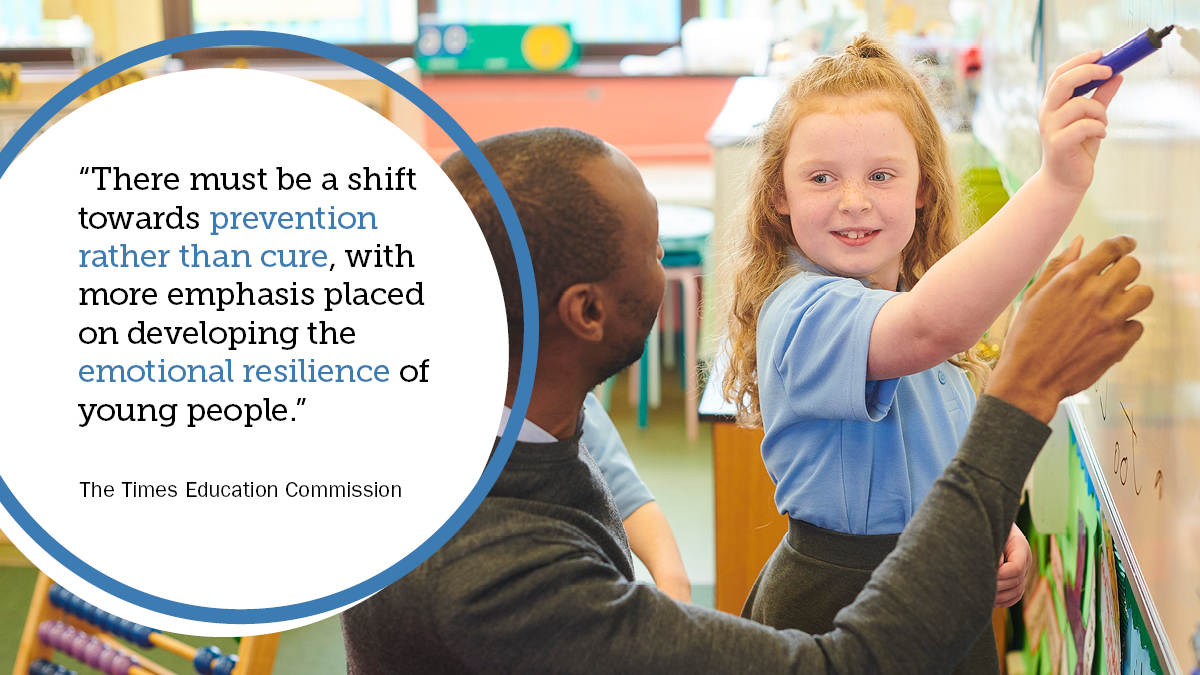 The Thrive Journey for Primary Schools
Thankfully for Ben Travitzky and Chris Harrison, members of the senior leadership team at Baltonsborough Primary School and Grove Community Primary School respectively, they caught on early to a secret formula: The Thrive Journey for Primary Schools. This whole-school approach helps prevent mental health issues from arising and supports children to feel safe, secure and ready to learn. That's why Thrive is the wellbeing provider of choice for over 52,000 senior leaders and classroom staff in the UK.
Now Ben and Chris are equipped with:
Insight into which children have gaps in their social and emotional development

Age-appropriate action plans to support those needing additional support

Strategies to reduce anxiety and boost resilience, trust and willingness to learn

Detailed reports to evidence impact and track progression of groups or individuals
Here's what they both said:
"Where we see the biggest gaps for our children is around self-esteem. That's where Thrive has really helped them. If children aren't happy, then you can forget about learning and so we want to support children to become happy, confident, well-rounded individuals. Thrive has played a massive part in that."
Chris Harrison. Co-Headteacher and KS2 Lead, Grove Community School.
"We experienced a cultural shift in a matter of weeks! 100% of staff were able to evidence ways their learning had impacted their interactions with children. 99% of children could describe how different sensory inputs might cause them to become dysregulated. 97% of parents reported evidence of the above learning at home. I cannot stress the value of Thrive in the short term enough."
Ben Travitzky. Headteacher (Acting), Baltonsborough Primary School.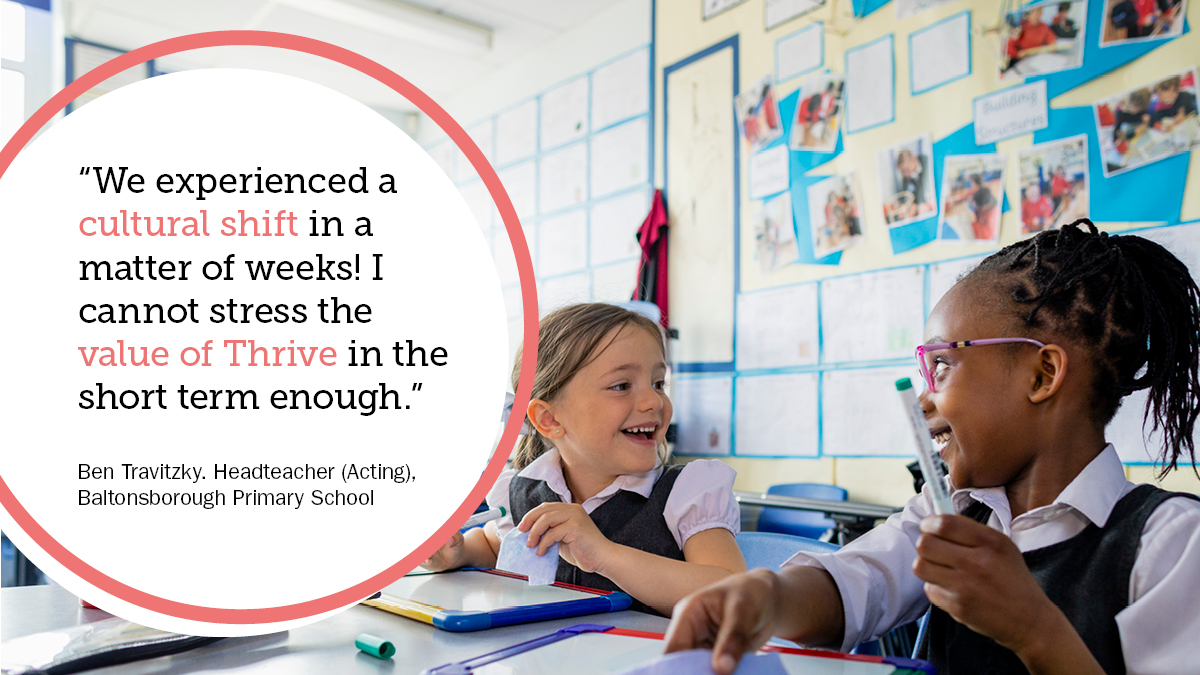 Over to you
The Thrive Journey could deliver impressive value and support you to develop emotionally-resilient children too. We've been improving behaviour, attendance and attainment for over 25 years and starting your journey with us couldn't be easier. When you're ready to join the 2,600+ other settings shifting towards prevention and placing more emphasis on developing resilience, schedule a 20-minute Discovery Call with a Relationship Manager below. We want you to ensure that you're spending your time, energy and funding wisely. These calls allow you to have your questions answered and establish whether or not we're a good fit. Our Relationship Managers won't sell to you, but they will let you know if they think we can help.
Pass it on
Small actions can lead to a big ripple effect. If you enjoyed this post or found it helpful, please consider supporting us in our mission to help every child and young person feel safe, supported and ready to learn by sharing it using the social media buttons below.
Want to join a like-minded community of senior leaders and classroom staff benefitting from insights and strategies to improve attendance, behaviour and attainment? Add your email address below. (It's easy to unsubscribe).