Helping children to grow up in a chaotic world
Children and young people moving through today's education system are growing up in a world shaped by austerity, Brexit, Covid and the cost-of-living crisis.
There has been an alarming rise in the level of mental health problems in young people and the organisations that are meant to provide support to them are struggling to cope. At the same time, there has been a sharp rise in the number of children who have a social worker with a disproportionate number of these children excluded from school, permanently or temporarily.
In this 2-hour webinar for primary and secondary school staff, author, researcher and leading international trainer and consultant, Lisa Cherry, explores how you can support children who may be struggling in today's uncertain and chaotic world.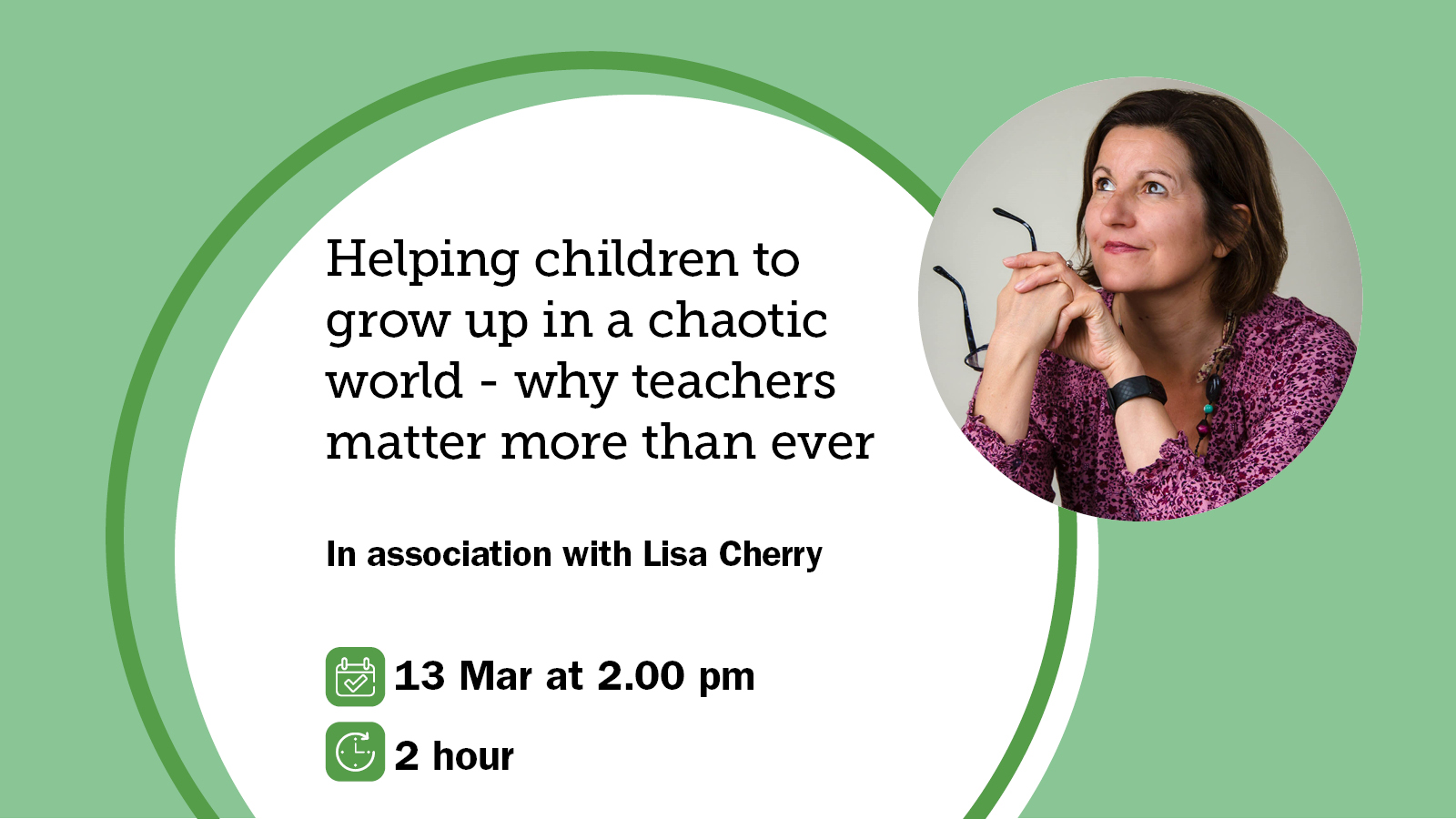 Actionable insights, tips and techniques
If you're ready for insights designed to educate and support, book onto Lisa's one-time-only webinar. In just 2 hours she'll cover:
The impact that teachers have and their ability to affect children and young people's life chances - despite the challenges the profession currently faces
What a truly trauma-informed setting looks like as well as a myth-busting guide to some common misconceptions
Why the language we use to describe children's behaviour matters
Insights into her current research about the role of belonging and how relationships with trusted adults are the antidote to trauma
Why this matters for all children

About Lisa Cherry
Lisa Cherry is an author, researcher and leading international trainer and consultant, specialising in assisting schools, services and systems to create change that supports working with the legacy of trauma. Lisa has been working in Education and Children's Services for over 30 years and combines academic knowledge and research with professional skills and personal experience.

Lisa's MA research looked at the impact on education and employment for care experienced adults who experienced school exclusion as children in the 1970's and 1980's. Currently, Lisa is undertaking DPhil research at The University of Oxford in the Department of Education, asking the research question "Care, School Exclusion and Belonging; A Wisdom Gathering Approach."

Lisa is the author of the hugely successful book 'Conversations that make a difference for Children and Young People' and 'The Brightness of Stars' 3rd Edition published in June 2022.