Ensure that self-care during the menopause doesn't slip under the radar
In this 2-hour webinar for early years, primary and secondary school staff, former teacher, coach and author, Amy Sayer, shines a light on the challenges of dealing with the symptoms of the menopause while working in a school and suggests tried-and-tested ways to navigate them.
Drawing on case studies from her years of experience supporting staff in education, she openly shares ways to help ensure that self-care during the menopause doesn't slip under the radar in the face of increasing pressure and limited resources.
In association with Thrive, Amy's webinar will help you to establish a school ethos which destigmatises conversations about the impact of the menopause on teachers and education staff. And provide you with the insight you need to ensure that you are looking after your needs in the best way possible during the busy school year.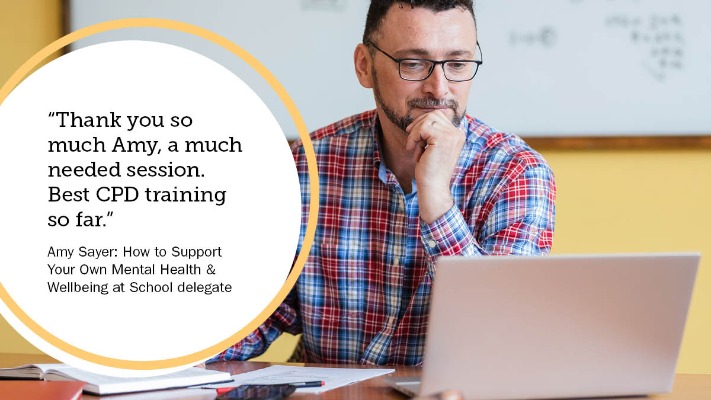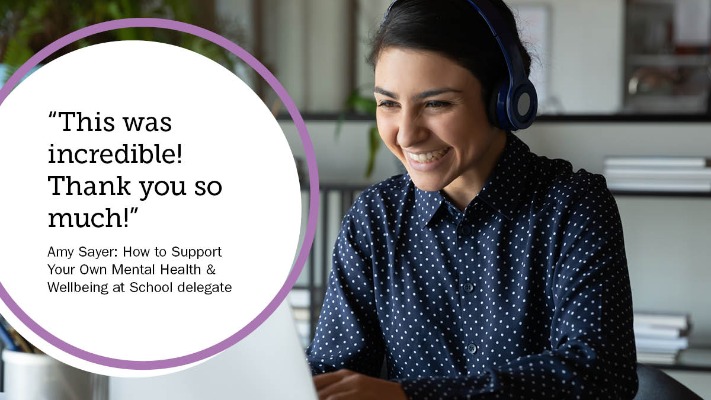 Actionable insights, tips and techniques
If you're ready for insights designed to educate and support, book onto Amy's one-time-only webinar. In just 2 hours she'll cover:
How the menopause may affect people working in schools
The physical, emotional, and behavioural impact of the menopause
The reasonable adjustments you're entitled to in a school
Case study examples and the associated support options
External support services and further resources



About Amy Sayer
Amy Sayer has previously been a secondary senior leader and completed her NPQSL qualification on supporting disadvantaged students in her school. She is a trained Mental Health First Aider and has previously been her school's mental health and wellbeing lead, helping them to achieve the prestigious Carnegie Centre of Excellence in Mental Health Award in 2019.
Amy has recently had articles published in Teach Secondary, SecEd and TES. She is the author of the book Supporting Staff Mental Health in Your School. She is a coach and content writer for the SMHL Award with Creative Education and has also developed content and delivered webinars for the Chartered College of Teaching and Association of Children's Mental Health.
Amy lives in Shoreham-by-Sea and loves kayaking, paddleboarding and skateboarding when she isn't reading or singing.