It's time to thank your top Thrive trainer!
At Thrive, we are incredibly proud of our team of trainers and the expertise, knowledge and compassion they bring to every session they deliver.
Each month, we will be celebrating a trainer and sharing messages of thanks from the delegates they have worked with. If you've experienced Thrive training and would like to thank your trainer, please do so using the form below.
Knowledgeable, inspiring and friendly
Thank you to everyone who contributed last month, the messages we received really show the impact Thrive trainers have on delegates, both professionally and personally. Below are just some of the words frequently used to describe your Thrive trainers.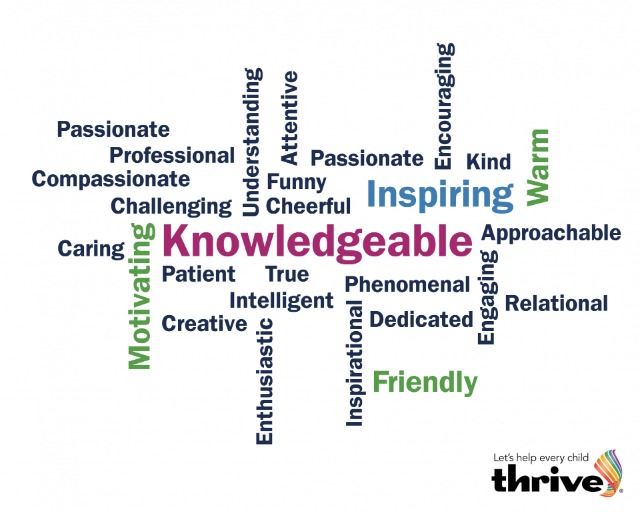 Pass it on
Small actions can lead to a big ripple effect. If you enjoyed this post or found it helpful, please consider supporting us in our mission to help every child and young person feel safe, supported and ready to learn by sharing it using the social media buttons below.
Want to join a like-minded community of senior leaders and classroom staff benefitting from insights and strategies to improve attendance, behaviour and attainment? Add your email address below. (It's easy to unsubscribe).