Why Thrive?
Meridian High School is based in a close-knit but disadvantaged community in Croydon and is part of the GLF Schools Multi-Academy Trust (MAT). It has above average numbers of pupils with special educational needs and disabilities and 66 per cent of pupils are in receipt of the pupil premium. Some of the school's 600 pupils have complex needs and the leadership team felt that a conventional approach of rewards and sanctions wasn't working. A colleague within the MAT recommended Thrive® as an effective solution and the school trained two staff as Adolescent Licensed Practitioners in 2019.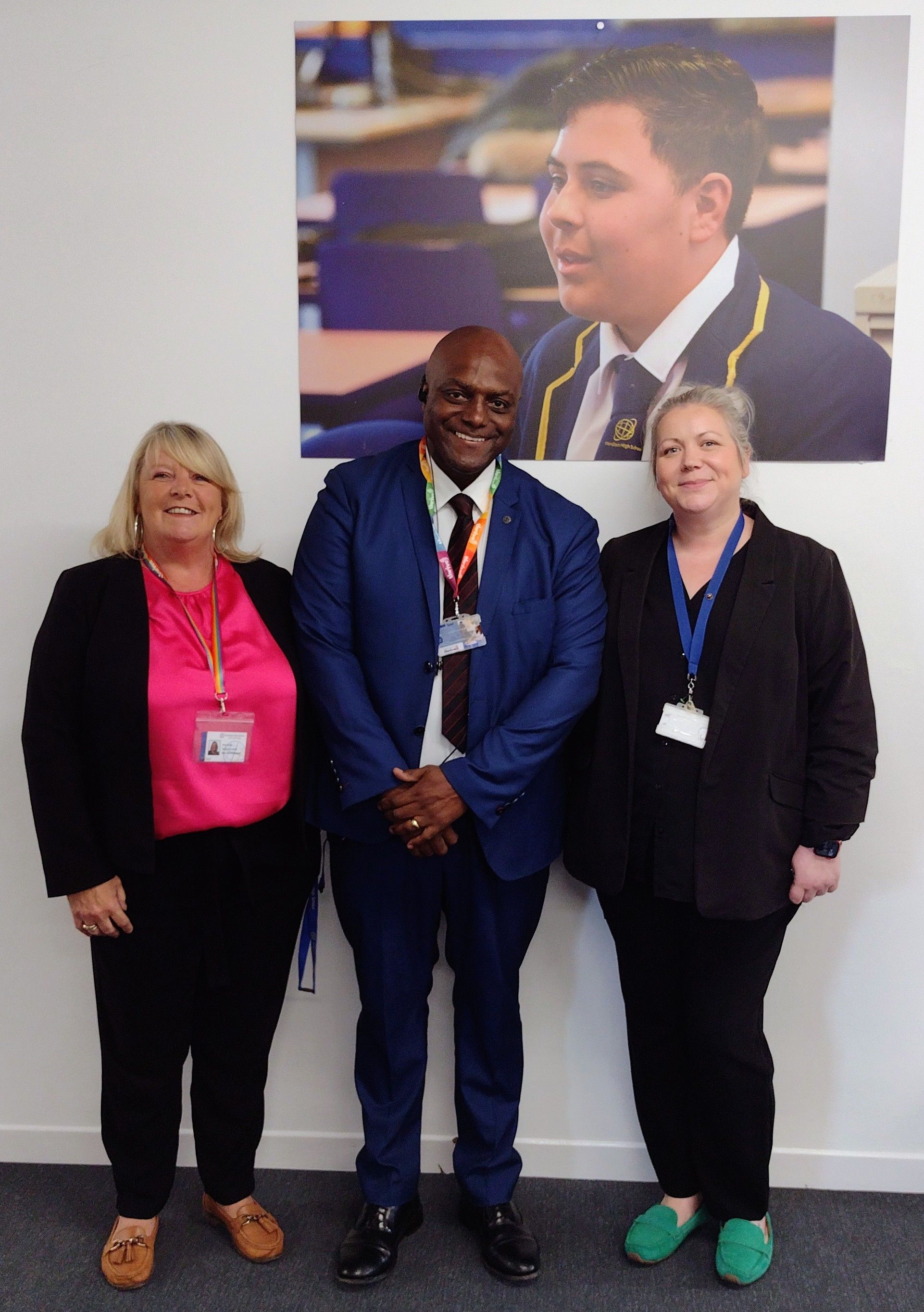 What happened next?
To begin implementing Thrive, the Licensed Practitioners held weekly behaviour and SEND drop in sessions for staff to discuss behaviour and ask questions about potential solutions. This helped to get the wider staff community on board as they realised that they were not alone and that many staff members were experiencing the same things. This process identified the pupils with the greatest need for support and the Licensed Practitioners focused on working on a one-to-one basis with those identified as being most in need. As the Licensed Practitioners started to make progress with these pupils, more staff throughout the school wanted to get involved with Thrive.
"I always say a lot of our students are hard-wired and, with Thrive, we are able to reconnect that wiring to make it softer. When we change the way we are with them, it changes the response we get from them. When you walk into the school you can tell it's a Thrive school because there is a calm atmosphere that everyone comments on," said Jayne Curd, Senior Leader for Behaviour.
Communication helps difficult situations
Communication between staff is facilitated by a regular Thrive report which recognises which students are doing well and which need more support. This also gives staff and the students themselves strategies about how to respond to problematic situations so that they are de-escalated, with teacher and student focused on finding a solution together. This report is shared with all staff so that everyone is aware of the latest updates and the strategies that have been recommended.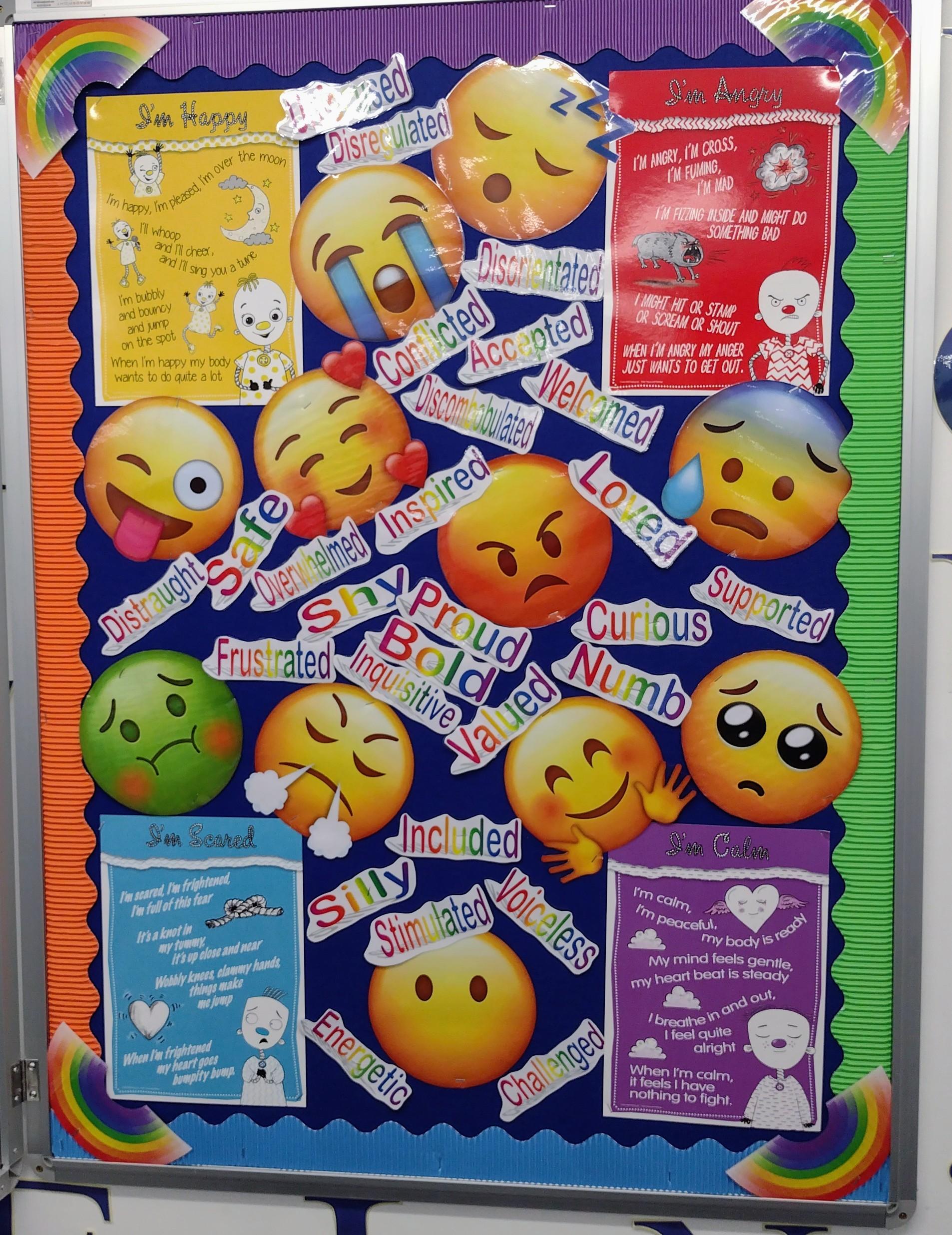 "This is something that has worked really well to embed Thrive across the whole school because it helps to keep everyone informed about what's going on and it helps students to find their own solution to problems," said Jayne.
Meridian has a social, emotional and mental health (SEMH) provision which includes a Thrive room and a sensory room. This is also the setting for a Thrive breakfast club which has recently been started. This helps children to start the day feeling connected and safe so that they can get ready to learn. It also helps staff to identify the young people that may need a little extra help that day or who may be feeling unsteady in their emotions.
Every classroom in the school has a poster detailing Thrive's Vital Relational Functions (VRFs) to help keep them fresh in teachers' minds. They also have strategies on how to respond to difficult situations laminated on their desks. TV monitors around the school show Thrive-based messages around communication and relationships so that there are constant reminders for staff and young people.
"The messages are everywhere so everyone remembers to stay focused on communication and relationships," said Jayne.
Leading from the front
SLT support has been key to Meridian's journey with Thrive. Four of the school's top team have undergone Thrive training for senior leaders and all staff are expected to model Thrive language. The school now has seven Licensed Practitioners. Its heads of year serve as pastoral leaders and do not have teaching responsibilities. Instead, they are on call every day to help support students and teachers, with an emphasis on mediation. They use the Thrive Approach to meet whatever emotional need the student is communicating so that they can return to the classroom and continue with their learning.
"We use Thrive to identify what the barrier is and the strategies it suggests help us to remove that barrier, whatever it is, so that pupils can go back to the classroom ready to learn," said Jayne.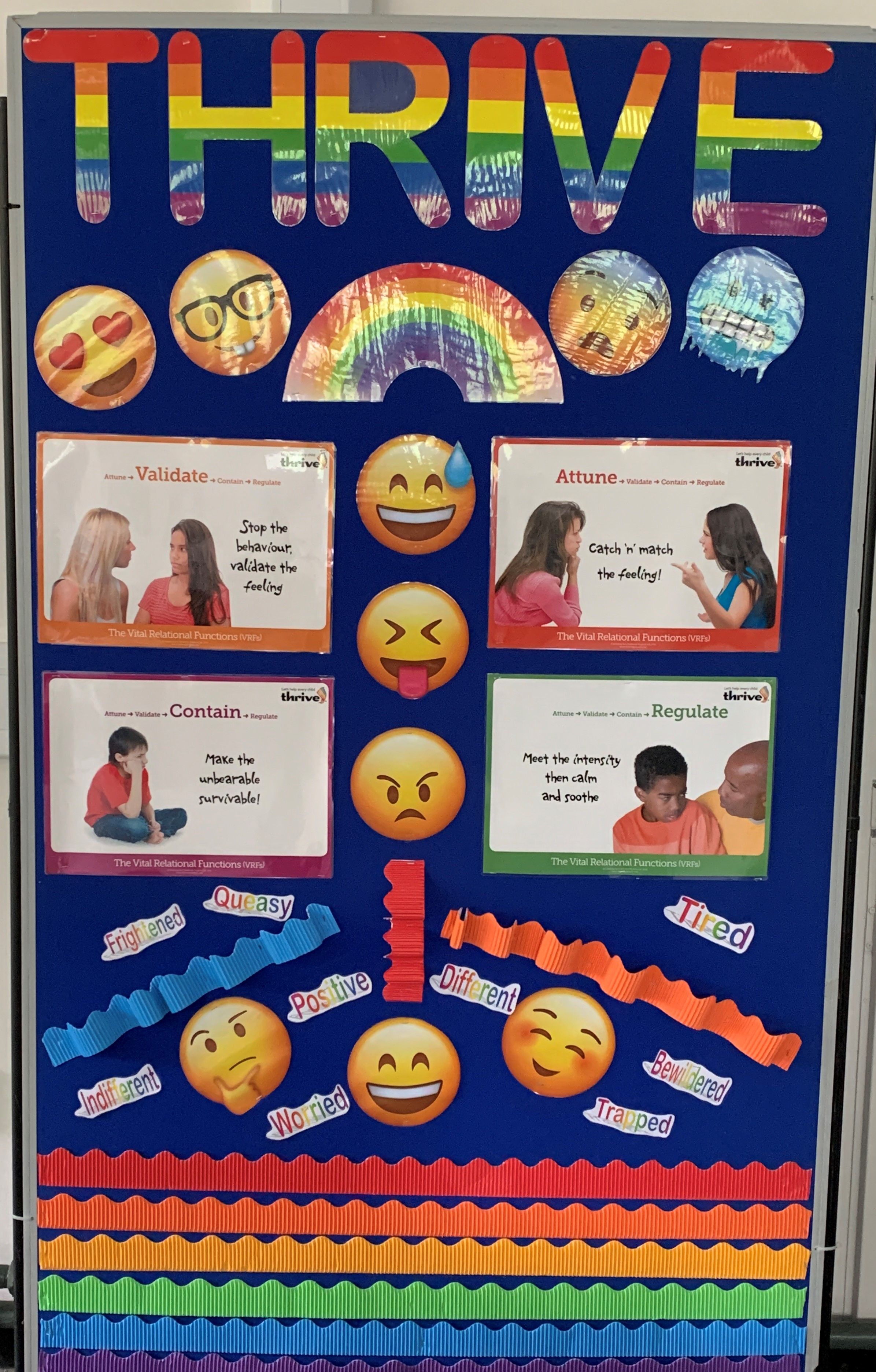 As a result, Meridian has seen an increase in the number of pupils engaging with learning and an increase in the number of pupils who will seek out a trusted adult to help them when they need it. The Thrive Approach is used in personal, social, health and economic (PSHE) education sessions but is also referenced across the wider curriculum. For example, in science lessons pupils make models of the brain which help them to understand their emotions and how they react to things.
"You hear some of our children say things like 'do you want to borrow my adult thinking brain?' as they learn about what is going on in their brains. We see them able to take on more responsibility, to have ownership over their actions and to make more positive choices," said Jayne.
High expectations
Jayne says that the online mapping and monitoring tool Thrive-Online has been 'really useful' to evidence pupils' need and the progress they are making against age-appropriate development goals.
While Thrive helps the school to take a nurturing and positive approach to behaviour, Jayne said it had helped students to meet the high expectations the school had of each pupil.
"Children are expected to meet the expectations we have for them and they are individually-supported to help them in this. For children to achieve the attainment they are capable of, they need to be in school and engaging with their education. What Thrive allows us to do is to build a relationship with a trusted adult. Once you get that, children will attain," she said.
"Thrive has enabled us to identify the barriers to learning that pupils have and to remove them. It has improved the culture for staff because teachers want to teach - they don't want to have to manage pupils that are disrupting a lesson. If our students are calm and ready to learn, we know our staff will be happier and more fulfilled too," she said.
Embedding the Thrive Approach also helped the school to respond to the Covid-19 pandemic. Although pupils were impacted by the disruptions to learning and anxiety around the pandemic, having the Approach meant that Meridian had a framework in place to identify and meet pupils' mental health needs.
"When our students came back you could see the impact it had had on their social and emotional development. You could definitely see they had regressed. Thrive gave us confidence and reassurance that we had something in place to help them and it has definitely done that," said Jayne.
'You're never on your own'
Meridian's Thrive journey has also been helped by ongoing support from a Thrive Relationship Manager as well as a peer support network that is facilitated by social media groups and regular online meet ups to share best practice, ask questions or to simply chat about a difficult day.
"You're never on your own. Someone is always available to help you if you have a question," said Jayne.
Meridian is now planning to complete training that will allow it to run Family Thrive courses to pass on the basics of the Approach to parents and carers so that students can benefit from a common language and approach at home and at school. It also plans to work with schools in its area to showcase its good practice. Earlier this year, the school was named a Thrive Ambassador School with Excellence in Reparative, Leadership and Environment.