MAT Excellence Awards 2023 - shortlist announced
Thrive is delighted to be sponsoring the Wellbeing Trust of the Year award at the 2023 MAT Excellence Awards.
The Wellbeing Trust of the Year award celebrates the multi-academy trusts (MATs) going above and beyond to support the health and happiness of the pupils, staff and families in their communities.
Judged by a panel of experienced experts, each MAT will undergo a robust evaluation and the winners of each category will be announced on 29th June at a live ceremony in London.
Read on to learn more about the inspiring MATs shortlisted for this year's Wellbeing Trust of the Year award – including two trusts using the Thrive Approach to support their pupils.
Wellbeing Trust of the Year - the shortlist
Excelsior has a supportive working culture designed to enable employees to achieve their full potential. Two of the four schools in the Trust also use Thrive to support the wellbeing of their pupils.
This Trust places pupil, staff and family wellbeing at the centre of its mission. Family support and outreach is a strong feature of their work.
The development of a whole-trust mental health and wellbeing policy has been integral to supporting pupils and staff across 29 schools, this includes embedding the Thrive Approach.
NCLT has built wellbeing into its cultural DNA. As one of its four strategic priorities, student and staff wellbeing is enshrined as a key objective.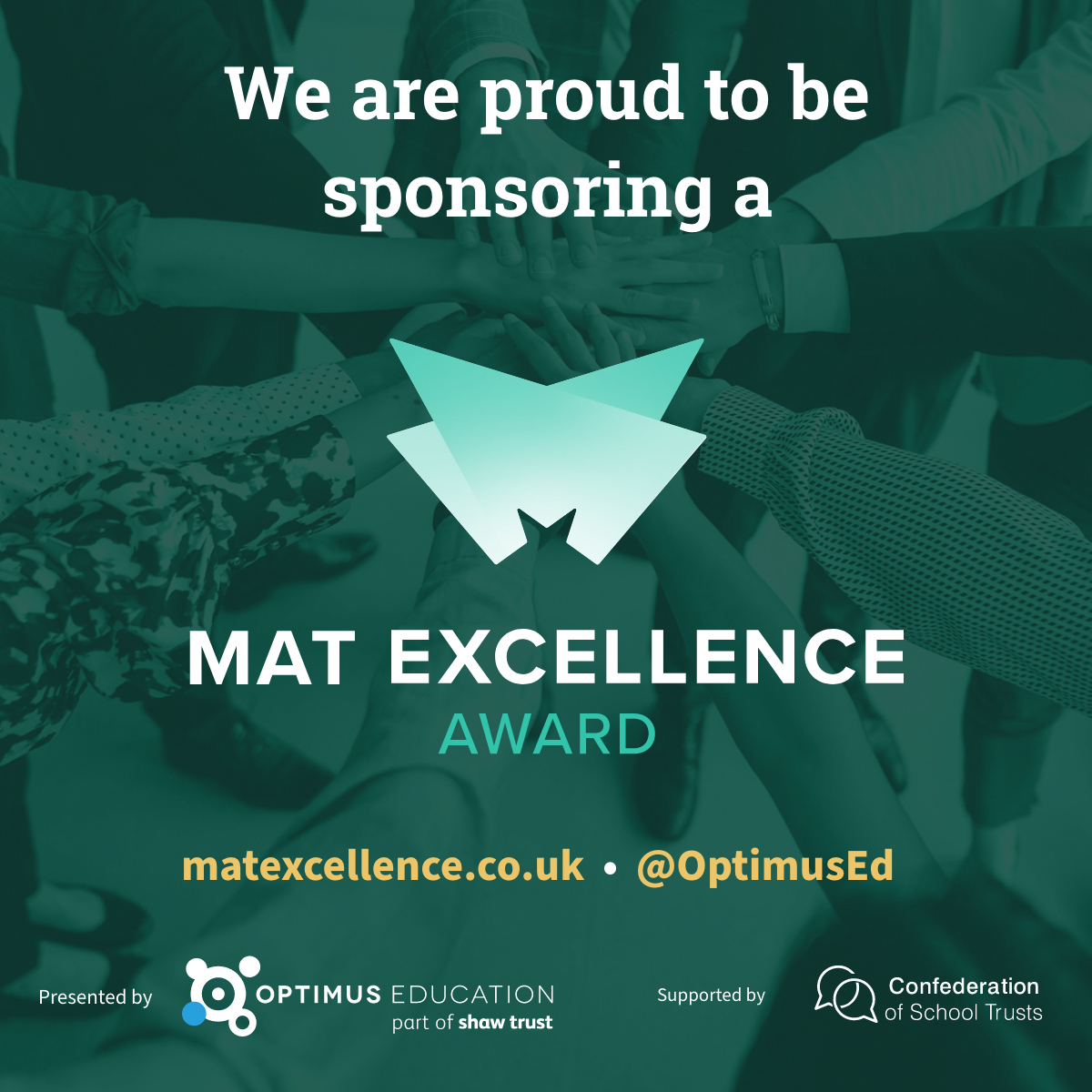 Nurturing student wellbeing, resilience and confidence through shared purpose, kindness and excellent learning is at the heart of everything the TEAM Education Trust does.
The Laurus Trust aims to support staff to make positive choices for their own wellbeing and encourage a collegiate culture across all roles. They
are committed to developing a long-term strategy for improving staff wellbeing.
The Park Academies Trust is committed to building an ethos of emotional awareness and understanding. This facilitates the growth of a community of nurtured, valued, and productive individuals.
The Thrive Journey for Multi-Academy Trusts
Thrive currently works with a number of multi-academy trusts across the UK and can be easily embedded into everyday practice.
The Thrive Approach is easy-to-use, allows you to track and monitor results, and provides clear evidence of development to external agencies through Thrive-Online.
This enables the MATs we work with to improve behaviour, attendance, exclusions rates and learning readiness - avoiding costly interventions.
Although every multi-academy trust has its own requirements and objectives, there is one simple route you can follow to start your Thrive journey today – click here to find out more.
Start your journey
If you're ready to take the mental health and wellbeing provision in your trust to the next level, click here to schedule Discovery Call with your regional expert.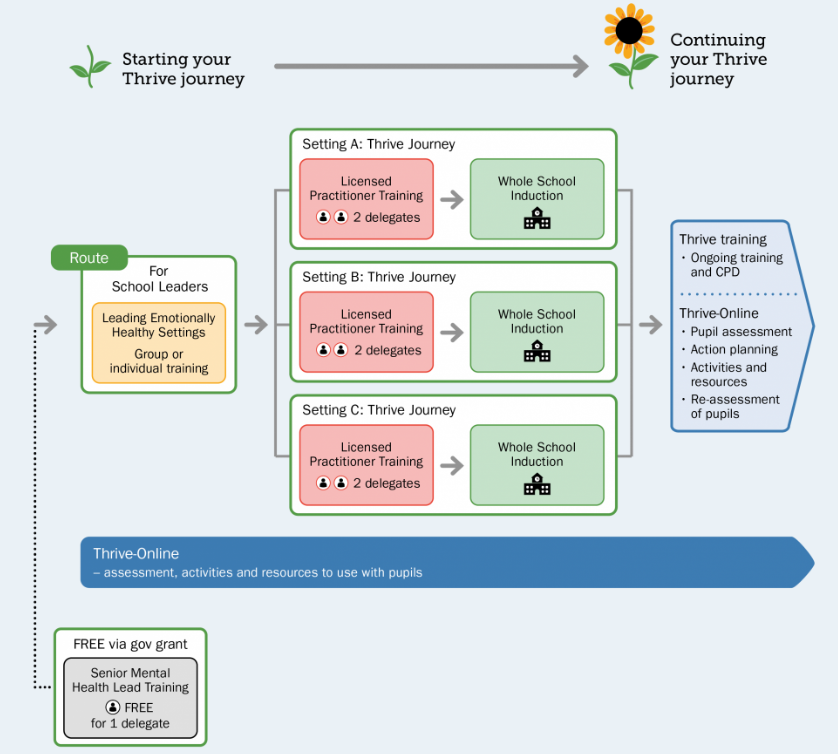 Designed to fit in around your schedule, these free 30-minute conversations via Teams give you a chance to have your questions answered, decide if our service is a fit for your needs, and identify if your schools qualify for a £1,200 DfE grant.
Pass it on
Small actions can lead to a big ripple effect. If you enjoyed this post or found it helpful, please consider supporting us in our mission to help every child and young person feel safe, supported and ready to learn by sharing it using the social media buttons below.
Want to join a like-minded community of senior leaders and classroom staff benefitting from insights and strategies to improve attendance, behaviour and attainment? Add your email address below. (It's easy to unsubscribe).