National School Governors' Awareness Day
Being a school governor is a voluntary role and it's estimated that there are almost 300,000 governors and trustees in England alone - all giving their time freely to support schools and academies.
National School Governors' Awareness Day has been created by Strictly Education to celebrate the commitment and contribution that governors and trustees make to improving the experiences of children and young people across the UK.
Supporting communities through the cost-of-living crisis
This year's National School Governors' Awareness Day is happening on Tuesday, 28th February between 8am and 8pm. Better Governor, Governors for Schools, The National Governance Association, Child Poverty Action Group and Exeter University's Professor of Social Mobiliity, Lee Elliot Major, will join together with Thrive's Viv Trask-Hall to bring current and aspiring governors and trustees a programme that's as valuable, informative and enlightening as it is engaging.
How to book your place
2023's key theme is how school governance can support young people adversely impacted by the cost-of-living-crisis, So whether you're already a governor, or you're considering volunteering as a school governor or a trustee in an academy, if you'd like to understand how to help pupils navigate these uncertain times, click below to reserve your free place.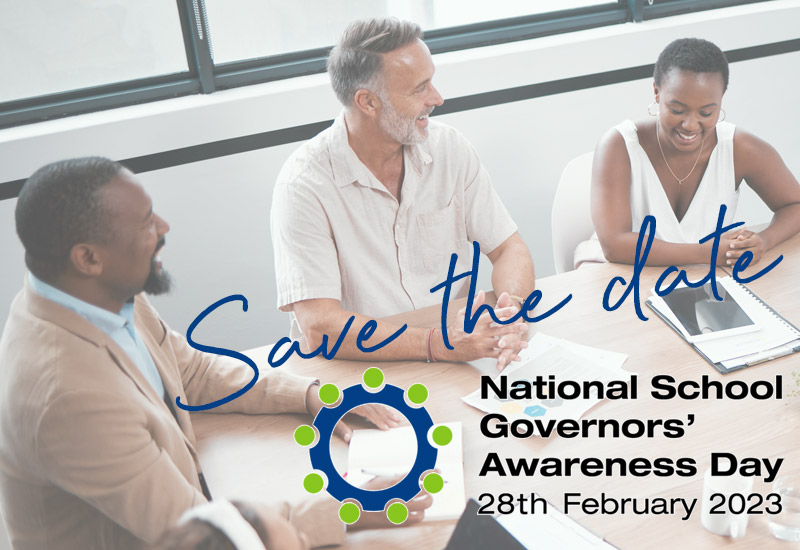 Over to you
Equipping teaching staff to help pupils feel safe, supported, and ready to learn, Thrive has been providing training, online assessments and expert strategies to schools for over 25 years. To date, more than 50,000 educators have received Thrive training – impacting 600,000 young lives and improving attendance, behaviour, and attainment (as well as staff wellbeing). If you're ready to join the other schools nurturing social and emotional development and collecting evidence for continuous improvement work and inspection teams, click the button below to schedule a zero-obligation Discovery Call with a member of the team.
Schedule a school governors' discovery call with thrive
Pass it on
Small actions can lead to a big ripple effect. If you enjoyed this post or found it helpful, please consider supporting us in our mission to help every child and young person feel safe, supported and ready to learn by sharing it using the social media buttons below.
Want to join a like-minded community of senior leaders and classroom staff benefitting from insights and strategies to improve attendance, behaviour and attainment? Add your email address below. (It's easy to unsubscribe).